Supported Silent Retreat
Summer dates: 
June 24-27, July 15-18, August 5-8, August 26-29 2021
Still your mind and rejuvenate your spirit in a COVID-safe group environment. Our meditation gardens and serene forest setting provide the perfect backdrop for you to go deep into silence and re-connect with your true Self.
International Day of Yoga
JUNE 21 - A DAY OF INSPIRATION AND JOY – HOSTED BY ANANDA SANGHA WORLDWIDE
Behind every desire lays hidden a universal need to lift and expand our consciousness
– to live in a spirit of joy and inner freedom.
Who am I, really and what's the purpose of my life?
How can I truly be happy?
These questions have echoed throughout the ages in every heart. Whether consciously or not, our motivation to seek wealth, love, and any measure of outward success stems from an inner longing to experience life's deeper essence.
Alas, our outward experiences never fully satisfy us – leaving us hungry for 'that something else.' Where does one turn to discover true, ever-lasting joy?
The great yoga masters remind us to look within to discover our true, Divine potential. And the ancient science of Raja Yoga leads us not only to greater peace and harmony – but to our own Self-Realization!
Ananda Village Internship 2021
One of the Most Successful Cooperative Spiritual Communities in the World
Join us for a summer of adventure and service at Ananda Village, where devotees and disciples of Paramhansa Yogananda live his vision of intentional spiritual communities.
In this one- to four-month program, immerse yourself in an environment supportive of prioritizing your spiritual life. If you are between 18 and 40, apply for one of 20 positions available. Summer 2021 cohorts are forming now!
Apprentice with long-time Kriya yogis in organic farming and permaculture, construction, forestry, communications, and more. Dive deep into Yogananda's teachings of Hong Sau, Energization Exercises, Raja Yoga, and spiritual Hatha Yoga. Through selfless, joyful service, immersion in nature, community living, and daily meditation, you will experience how full-hearted commitment to Yogananda's teachings can uplift your consciousness and awaken your highest potential.
Upcoming Events
September 27, 6:30 am PST
September 27, 5:00 pm PST
September 29, 12:00 pm PST
Sharing the teachings of Paramhansa Yogananda – Learn How to Live!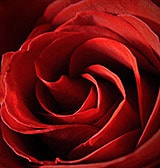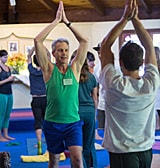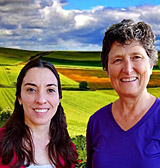 We are part of a great tide of loving, joyful energy that wants to give and give as long as people are happy to receive it.
Swami Kriyananda
Donate Securely Online
Ananda Sangha Worldwide is a vehicle through which Paramhansa Yogananda's important mission is being fulfilled today. By supporting this ministry, you become a part of Yogananda's mission in the world.